We've seen it time and again. SaaS startups and small technology companies waste a lot of time (and money) implementing HubSpot on their own (they are software developers; how hard can it be?) —and then end up calling a partner anyway. They may even bounce from HubSpot to another CRM, thinking another solution will be better, only to find themselves back to square one, wondering why they can't seem to get their hands on powerful sales and marketing tools.

That's unfortunate.
At this point, these companies will have invested significant resources, reduced their own productivity, and diverted focus from tasks and projects that contribute to business growth and success. It doesn't have to be this way.

HubSpot is a wonderful system built on more than 17 years of experience and customer feedback. It consistently receives top reviews across multiple review sites.

While HubSpot is one of the most powerful platforms on the market, with great power can come great complexity. That complexity is one of the drawbacks of a "do it yourself" implementation of HubSpot. There is a lot to learn. Getting things set up correctly and optimally for a HubSpot customer's business can take expertise and time that many users simply do not have. And, let's face it, should people have to learn how to do something they're only going to do once?

While HubSpot offers various onboarding packages at different price points, reading through, understanding, and implementing the application can be challenging. Think of it like this: You buy a guide to coding HTML, but even the best instructions only have some of the information you need to create a website from scratch!

That's the same experience users have with HubSpot's guides—they're not the best option to help users quickly set up HubSpot to meet their unique business needs.

We contend that you don't need to become experts in onboarding the entire HubSpot software package. Not only that, but your efforts to do so aren't likely to help you get the utmost value from HubSpot, which, as we've said, is a sophisticated tool.

What you do need to become an expert in is executing your marketing initiatives through HubSpot. Working with a HubSpot implementation partner gives your business the best of both worlds—your expertise in your customers, market, products, services, and marketing needs and your partner's expertise in HubSpot, often across hundreds of different applications or use cases.
Maximizing Your Investment in HubSpot 💰
Whether you're a B2B startup new to HubSpot or just using it for the first time to support your sales and marketing efforts, you'll quickly learn that HubSpot has more to offer than its nifty marketing automation and a free CRM.
Even teams with extensive experience setting up advanced software find many missed opportunities if HubSpot isn't set up precisely to meet their unique needs as no two companies are alike.
Because implementing HubSpot effectively is its own skillset that requires practice and experience, setting up HubSpot will take you longer to DIY than working with experts who have successfully implemented HubSpot many times.
Downsides of a do-it-yourself approach to implementing HubSpot include:
Failing to take advantage of some of HubSpot's most useful features because you don't know they exist.

Committing common mistakes that an experienced person could have seen and avoided.

Missteps that can lead to costly rework and funky workarounds.

Significant time lost debugging mistakes.

Convoluted automation that confuses rather than supports your business needs and data

Inefficient processes for day-to-day users that result in lost time, money and business opportunities.
The main problem is that you don't know what you don't know. A trusted and experienced implementation partner can bring much more value than their cost — saving time, avoiding errors, and leveraging the virtually limitless value that HubSpot can bring to your business and marketing operations.
A Nasty Little Secret 🤐
When HubSpot offers onboarding services after you purchase their product(s), you might assume that's everything you need for the product or service to function. However, the way forward often isn't straightforward and hinges on your company's specific use of the software. No company or HubSpot Sales rep can accurately foresee these unique needs prior to implementation strategy sessions, so these requirements are not integrated into standard HubSpot onboarding tools, templates, and guides.
HubSpot Onboarding Is Not Full-Service ⛔
Additionally, HubSpot's onboarding isn't a full-service offering. It is a "you do it with HubSpot's guidance once every week or two" program. As a result, like many new users before you, you'll scramble to learn how to do an ambitious implementation instead of getting busy using the platform to benefit your business.

Even leveraging the out-of-the-box onboarding guidance creates challenges that can drain your valuable time and resources. Consider HubSpot's typical onboarding offering: A once-a-week call for 12 weeks going over a series of checklists, sometimes with verbal assistance and support, sometimes not. The process takes time and yet often provides little to no actual assistance. By the end of the day, you still face potential errors, uncertainty, and leave valuable opportunities untapped.

It's not that HubSpot's resources aren't helpful—they are! It's just that the generic advice they offer isn't sufficient to ensure you're effectively leveraging the power of their tools to meet your unique needs. Much of the onboarding knowledge is generic information that you could read in a help article. And let's go back to that idea: why waste time and money learning to do a HubSpot implementation when you'll likely never ever do it again?

A customized implementation from a HubSpot partner gives you the best setup and tailored training for your specific needs.
Pitfalls to Avoid 🚷
There are some important risks to be aware of and to think through with your implementation partner to ensure you don't make missteps that put your marketing automation efforts off course.

You want to avoid:
Negative impacts on future growth. Inefficient workflow setups or incorrect or potentially misleading reports can result in inefficiencies and missed opportunities.

Incorrect classification of marketing contacts.

Not all contacts are marketing contacts, but marketing contacts are the only contacts you need to pay for via your HubSpot subscription. You can market to these people because they've explicitly opted in to receive communications from you. You can add non-marketing contacts to your database, but classifying them correctly avoids ridiculous charges. This whole marketing vs. non-marketing contacts segmentation in HubSpot is not obvious and takes some training to understand.

Damaged brand reputation. Another negative impact of incorrectly categorizing your contacts can be damage to your email domain. If you set everyone as a marketing contact or set people up incorrectly as marketing contacts, you'll send emails to those who haven't opted in. This results in email deliverability issues, high rates of unsubscribes, and costly compliance and legal issues.
A poor experience for your contacts. Annoying contacts with communications that are too frequent or that overlap in content can lead to disgruntled (or lost!) prospects and bad word-of-mouth.
Bad data. When workflows inadvertently overlap, actions can be inappropriately attributed, leading to flawed data that can lead to incorrect conclusions and misguided actions.
Team infighting. If your data is flawed, your content is overlapping, and you're misidentifying contacts, the result can be fighting over lead scores, battles between sales and marketing colleagues, finger-pointing over who may have dropped the ball on a prospect, and more.
These outcomes are not what you're paying for. You're paying for convenience, flexibility, and results. Your desired outcomes only come through a specific focus on your core business and your marketing objectives and goals.

The kind of focus you'll get with an experienced HubSpot partner.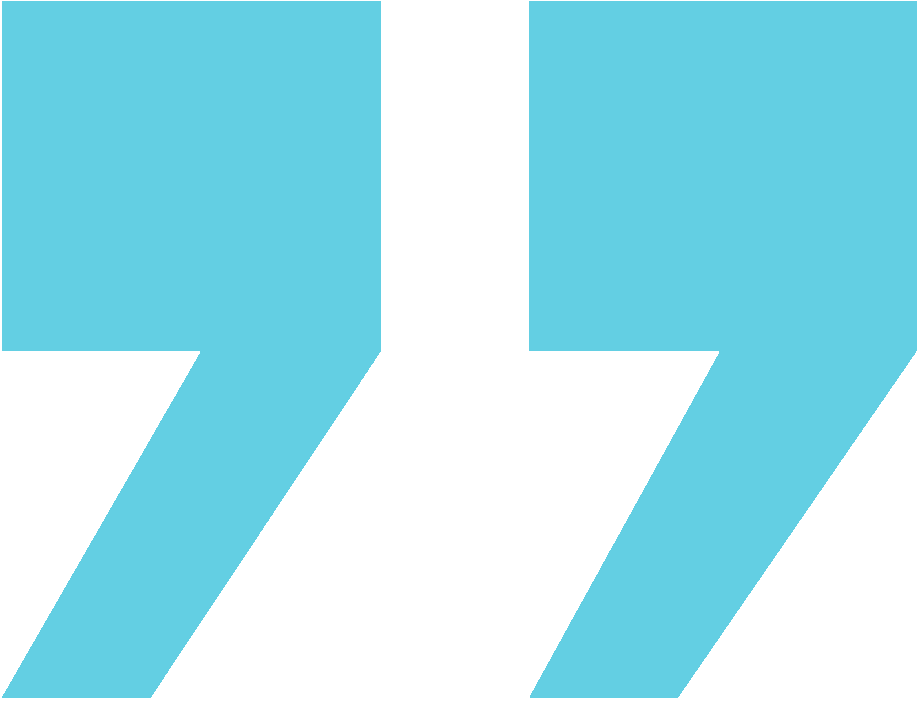 Focusing On Your Core Business 🔍
A HubSpot consultant directs you to the right features and tools by zeroing in on your specific needs and targeted goals. You shouldn't waste time learning unnecessary details; instead, you should concentrate on your business and the unique expertise you offer. Diverting yourself from your business focus can significantly harm productivity and business outcomes.
Your HubSpot partner should listen to what your business is about and your marketing goals and objectives are, and—based on their extensive HubSpot experience and expertise—implement what you need, training your staff members so they can use this powerful tool most efficiently.

You'll be able to focus on your core business, save money, accelerate your ability to achieve results through HubSpot, and ultimately grow your business.

Focus


Save


Accelerate


Grow


More time to concentrate on your
core business


Eliminate need for HubSpot administrator skill set on your team (right away)

Faster time to campaign implementation (and ROI)


Maximize your opportunity for innovation


Standardize on operational best practices

Right size your marketing stack to fit your business


Get your team actually
using HubSpot as
quickly as possible


Less time spent managing tools, more time to excel at your job


Integrate only Apps and APIs into HubSpot that help your business


Ensure marketing and sales tools are implemented
as a working set


As HubSpot releases new features (and they do this monthly, and sometimes weekly!), you don't need to worry about keeping up or learning how to use them. Your HubSpot partner should brief you on the features most important for your business so you can take advantage of dynamic new features immediately.

In short, your HubSpot partner should always ensure you are using the full capabilities of HubSpot to your advantage.
Using the Full Capabilities of HubSpot 🦸
Automation 🤖
HubSpot offers some great features to help software startups and small technology companies maximize marketing effectiveness while keeping their eye on the ball.

With its powerful marketing automation capabilities, you can set up automation for emails, social media posts, and other tasks tied directly to your target audience's actions, requests, and interests. Automation reduces both manual effort and the potential for error.
Streamlined and Powerful Workflows 🦾
You can streamline and enhance workflows to save your marketing, sales, and support teams time while improving efficiencies--and outputs, including:
Establishing and evaluating potential leads

Enhancing customer engagement and enthusiasm

Expediting team response times

Swiftly developing marketing campaigns

Improving conversion rates for campaigns

Producing more accurate projections

Consolidating insights on effective and ineffective strategies

Elevating overall customer contentment

Increasing your fan base
Analytics 📊
You can track and monitor results to ensure you're continually optimizing the effectiveness of these tools through detailed analytics designed to provide real-time insights into your marketing effectiveness. You and your team will clearly understand how your targeted marketing initiatives generate revenue. You can generate reports to see how your various marketing initiatives drive revenue.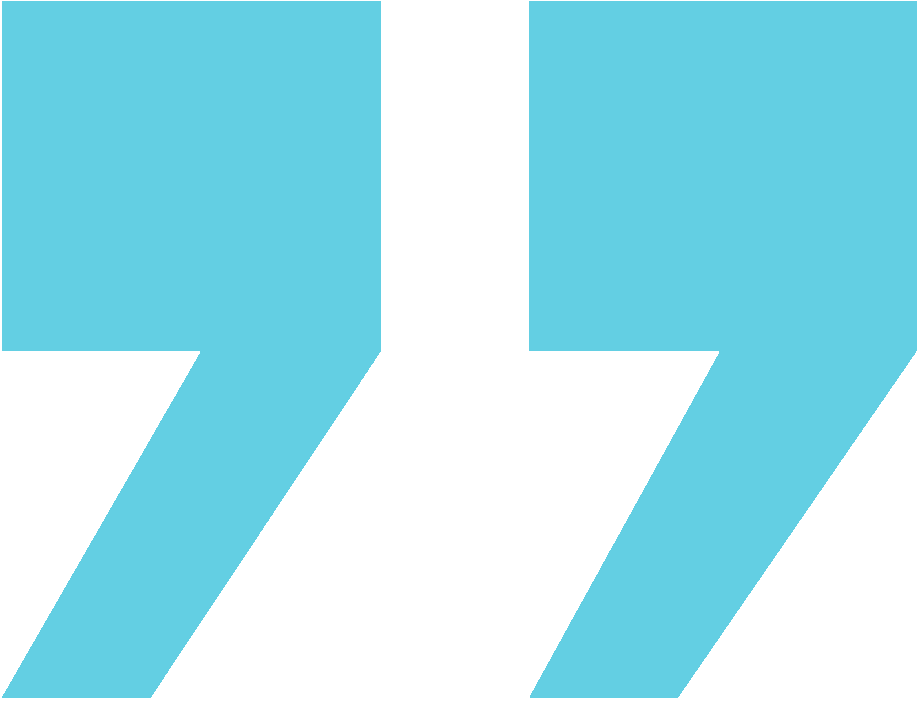 Expanding Solutions to Marketing, Sales, and Ops Teams 🚀
HubSpot CRM works across marketing, sales, and customer service teams. It's a great option for just about every business looking to improve customer relationship management. That's why it's more commonly referred to as RevOps now!
Each team has specific, sometimes overlapping, needs to help them achieve their goals—and, ultimately, your company's goals. HubSpot helps ensure your teams aren't working at cross-purposes or duplicating efforts. Your HubSpot partner can ensure that you're setting up workflows for optimal results.
HubSpot has five hubs focused on critical elements of your business and its marketing needs:
Marketing

Sales

Service

CMS

Operations
Optimizing each of these hubs to meet your unique needs and the needs of your team members and customers gives you the best ROI on your HubSpot investment.
Practical Recommendations for Implementing HubSpot ☝
When implementing HubSpot, it's crucial to focus strategically on how to set it up to function most effectively to meet your needs.
Optimizing your environment and rightsizing your instance 💻
Cost is always a consideration. You'll want to use—and pay for—only what you need. That means understanding which HubSpot subscription options are suitable for you and how to optimize the features provided through your subscription. You want to use each feature to its utmost advantage while not leaving anything on the table.
Your HubSpot partner can help you identify the key features you need, the ones you don't, and how to get maximum output from the features you're using.
Streamlining your apps 📲
HubSpot offers integration with a vast array of third-party apps and services—like Gmail, Slack, Shopify, and more. In fact, the rollout of new options, apps, and integrations is continuous. Often, these apps offer similar functionalities. It's essential to strike a balance between preventing redundant features and ensuring seamless integration between HubSpot and the other solutions you use.
Your HubSpot partner can help you link and sync data across your tech stack, reducing overlap, eliminating data silos, and improving efficiency.
Enhancing performance and stability while minimizing clutter
🏎️
HubSpot's features help teams enhance performance and stability while maintaining an organized, clutter-free workspace.

Some of the features include:
CRM: The integrated CRM system keeps customer information and interactions organized in one place, enhancing the performance of sales efforts and minimizing clutter.
File Management: HubSpot provides file storage and organization, reducing clutter and making it easier for teams to find and use their resources.
Pipeline Management: Sales teams can customize and manage multiple deal pipelines, providing a clear overview of sales stages and enhancing sales performance.
Task Management: Teams can organize, assign, and track tasks within HubSpot, maintaining clarity in roles and responsibilities and ensuring consistent—and consistently improving—progress.
Email Management: HubSpot's tools help keep your email marketing organized and effective, reducing clutter and improving performance.
Chatbots: Automated chatbots can handle initial customer interactions, reducing demands on customer service and sales teams and ensuring quick response times.
Clean and Intuitive Interface: HubSpot's user-friendly interface makes it easier for teams to find what they need without wading through unnecessary complexity.
All these features are truly just the tip of the iceberg. You'll be amazed at the functions and functionality of what HubSpot offers—and your HubSpot partner can help ensure you're making the most of them.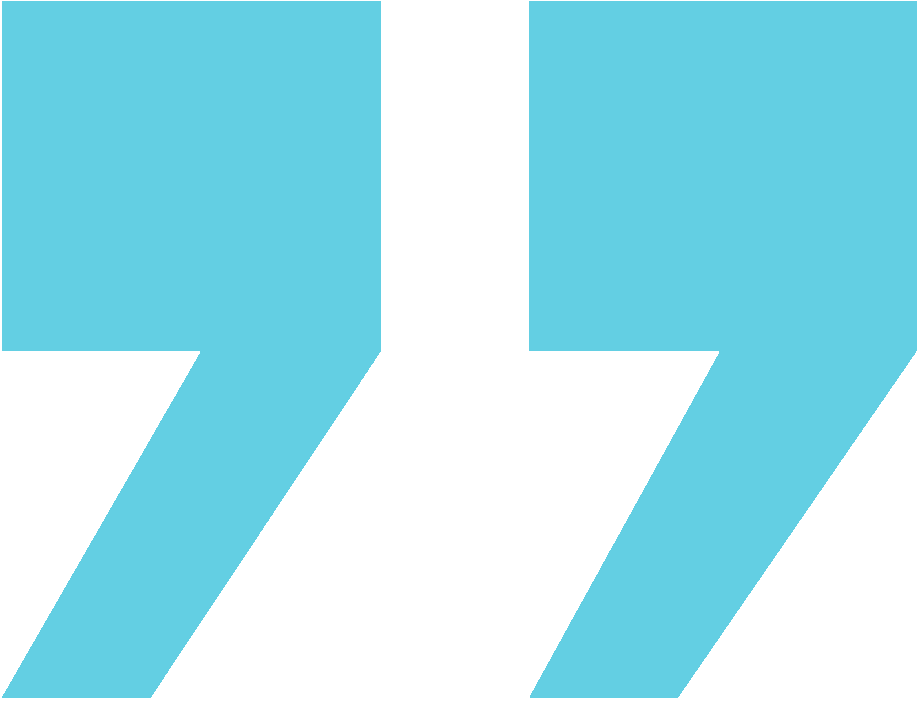 Best Practices for Maintaining HubSpot ✅
HubSpot provides a centralized platform for your CRM, marketing, sales, and customer service tools, so you don't have to switch between different applications to manage various aspects of your business. You can also streamline processes and adopt and maintain best practices more effectively. Your HubSpot partner can ensure that you avoid pitfalls while keeping your platform humming.
Ongoing Optimization 📈
Your marketing, sales, and service teams have dozens of balls in the air. Their ability to maintain efficiencies while ensuring nothing falls through the cracks is critical. HubSpot can help manage these continually evolving demands cost-effectively, offering you peace of mind and security to focus on other crucial elements of your business.
HubSpot can help optimize the "5 C's" of effective sales and marketing practices:
Contacts and Deals. HubSpot's powerful contact and deal management system helps streamline sales operations. You—and your sales team—can manage and track interactions with leads and customers and move them through your sales pipeline efficiently.
Customer Segmentation. With HubSpot's advanced segmentation tools, SaaS and technology marketers can target the right audience with the right message at the right time.
Centralized Content Strategy. HubSpot's content management system provides a centralized platform for planning, creating, and publishing content, fostering a coherent and effective content strategy and better customer service.
Customer Interactions. HubSpot collects customer interactions from all connected channels, creating a comprehensive and unified view of each customer. This overview helps sales and marketing teams create more personalized messaging at every stage of the sales funnel.
Collaboration Tools. HubSpot provides a platform that encourages collaboration, making it easier for marketing teams to collaborate, share knowledge, and align their efforts.
Coordinating these critical best practices can challenge even the most experienced and savvy sales and marketing teams. With a dedicated HubSpot partner, you can continually ensure these essential details are optimized.


Standardized Operational Best Practices 🏆
Standardizing operational best practices aims to create predictable, repeatable, scalable processes. HubSpot offers various tools and resources to help marketers achieve this. Working with a solid and experienced partner can get you set up correctly to ensure you're taking maximum advantage of these cutting-edge tools through:
Templates. HubSpot provides a variety of pre-made templates for emails, landing pages, workflows, and more, built according to industry best practices.
Automation. HubSpot workflows not only save time but also ensure consistency.
Centralized Content Strategy. HubSpot's content management system provides a centralized platform for planning, creating, and publishing content, fostering a coherent and effective content strategy.
A/B Testing Tools. With HubSpot's A/B testing tools, SaaS and technology marketers can continuously optimize campaigns based on actual data, ensuring alignment with best practices for campaign performance.
Staff Training. HubSpot Academy provides extensive training and certifications in various aspects of digital marketing, helping teams align with industry best practices.
Security. HubSpot implements robust security measures to safeguard your data. Since the platform operates in the cloud, it guarantees high uptime and reliability.
Compliance Tools. HubSpot offers tools to help with data compliance—like GDPR— ensuring that your marketing practices adhere to constantly changing legal requirements.
Analytics & Reporting. HubSpot's analytics and reporting tools provide a holistic view of your business performance across various platforms to help you make data-driven decisions and optimizations.
There are a myriad of state-of-the-art tools available. That's the good news. The bad news is it can take concerted effort and a lot of time for SaaS and technology marketers to wade through these tools to choose the most important ones to meet their needs. Time and attention that today's busy marketers don't have. Your HubSpot partner does!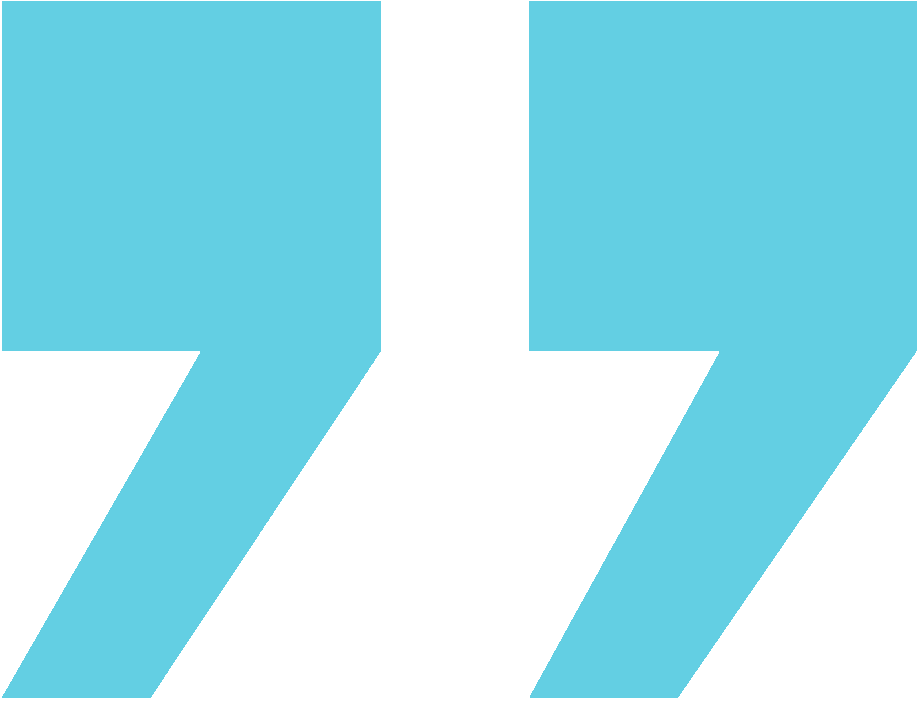 Automation Implementation 🛠️
By effectively using HubSpot's automation tools, businesses can save time, reduce manual errors, and increase the effectiveness of their sales, marketing, and customer service efforts. HubSpot's automation is powerful. Without the right holistic approach, however, managing and scaling as your company grows can be challenging, if not impossible. If not set up well, systems can override each other.

The result? A mess that requires calling in a consultant on the back end to sort it all out, which all too often results in selecting yet another solution—and the vicious cycle continues! (We have seen this so. many. times.😭)

Implementing automation with the focused assistance of an experienced HubSpot expert can help you create and manage a wide range of automation capabilities to drive better sales and marketing outcomes, such as:
Email Marketing Automation. Send automated email campaigns to nurture leads, onboard new customers, or simply keep your audience engaged.
Lead Nurturing. Automatically guide leads through the sales funnel, providing them with relevant content at the right time based on their interactions with your business.
Customer Segmentation. Automatically segment your contacts based on demographics, behavior, or any other criteria you set, ensuring ongoing, personalized communication.
Task Automation. Create tasks and reminders for your team members automatically based on specific triggers or conditions.
Social Media Posting. Schedule and publish posts on various social media platforms at the optimum time for your audience.
Workflow Automation. Streamline and automate internal processes based on preset conditions, such as deal rotations, data updates, or property changes.
Sales Follow-Up. Automate follow-up communication with prospects after certain interactions like website visits, email opens, or form submissions.
Customer Onboarding. Automate onboarding processes, sending new customers educational resources, tips, and reminders, ensuring a smooth transition.
Customer Retention. Automate re-engagement campaigns for inactive customers or reminders for subscription renewals, enhancing customer retention.
Data Management. Automatically update and manage data in your CRM based on specific triggers, ensuring your data is always up-to-date and accurate.
Survey Distribution. Automate the distribution of customer satisfaction surveys after key interactions or transactions, making feedback collection easier and more efficient.
Performance Reporting. Set up automated reports to be sent regularly to inform all stakeholders of campaign or sales performance.
Again, the devil is in the details—details that you really don't have the time, energy, or experience to focus on effectively. But a HubSpot partner can help you set up critical automation efforts to streamline operations, boost efficiencies, and increase sales.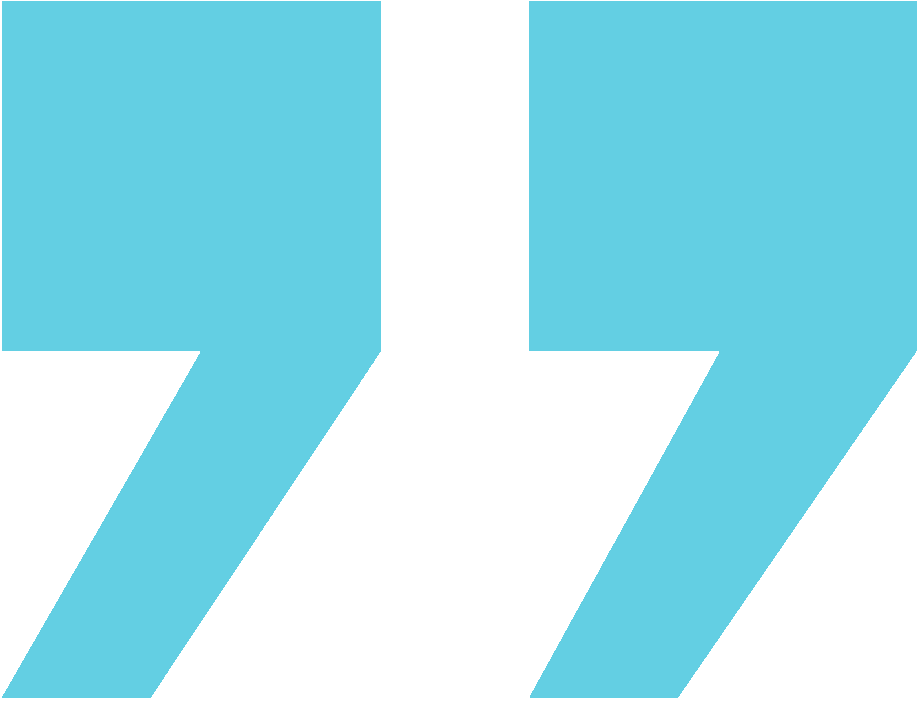 Better HubSpot Adoption by Partnering With Orange Marketing 🍊
Orange Marketing has been helping B2B SaaS, technology, and startup companies get the most out of HubSpot for years. We're highly experienced in assisting businesses to analyze their needs, determine how they should use HubSpot, and identify the best opportunities for optimizing implementation.
Our strengths:
We are truly HubSpot experts. We only work in HubSpot. And we have experience integrating with many other applications.
We don't work against HubSpot. We educate you on how the software thinks and functions rather than jackhammering your (or your former CRM's) processes into it. We believe in and support clients learning HubSpot's hub system.
We ensure a better HubSpot adoption. A solid partner will "handhold" your teams to get them comfortable with the tools and encourage consistent management guidance and evaluation. Training and offboarding processes are critical to successful implementation and achieving desired results.
With Orange Marketing, you get:
White glove personalized service. We'll guide you in harnessing HubSpot's potential for your business. This approach isn't a one-size-fits-all implementation. Instead, it's a tailored, consultative solution addressing your needs.
Maximum value out of HubSpot. We ensure that your staff is kept trained and up-to-date on new feature releases and involved in driving HubSpot optimization recommendations. We want you to be able to stand on your own two feet and not be Orange Marketing dependent.
An optimized experience. We'll work to ensure that HubSpot doesn't just become "shelfware." You'll leverage and gain value from using HubSpot's best values and features based on your business needs.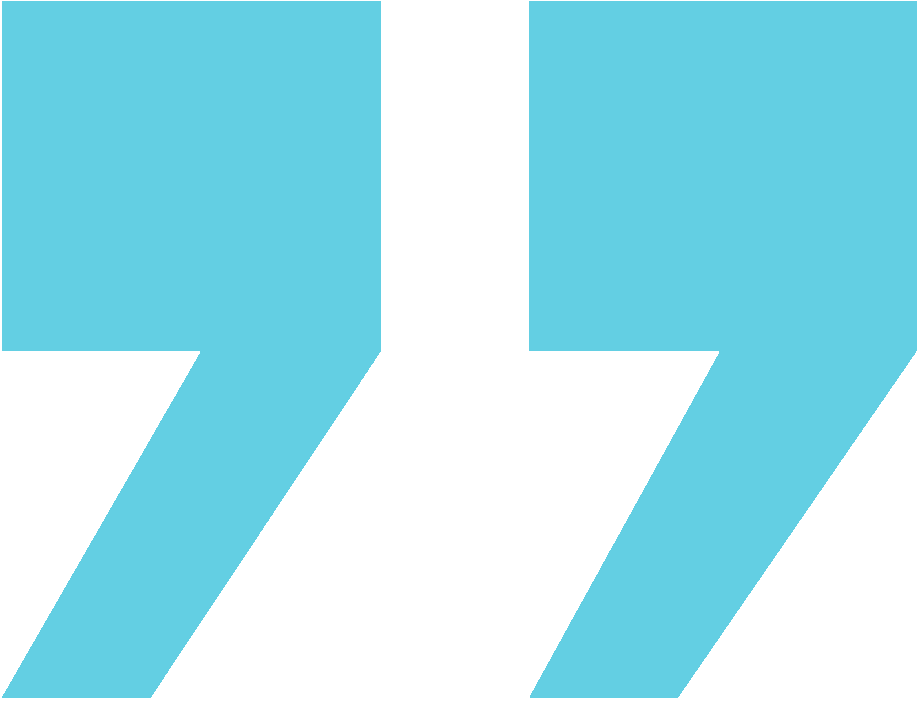 Why go it alone? 🤝👨‍👨‍👦‍👦
You wouldn't build a house without a blueprint, would you? You shouldn't develop your sales and marketing automation capabilities without one, either. And you shouldn't accept an out-of-the-box, generic solution to implement HubSpot.

We have the HubSpot blueprints you need to get a head start on the targeted marketing efforts that can drive more prospects and sales based on your SaaS and technology service needs.

As your dedicated HubSpot partner, we will make a critical difference in how well HubSpot performs for your business. Knowing the right partner to call is your key to success!

Stop the vicious cycle of tech adoption, dissatisfaction, and readoption—along with the related costs and frustrations—partner with the right professionals to meet your needs efficiently and effectively.

Let Orange Marketing take the time and tension out of your HubSpot implementation and optimization efforts.