Testimonials
From HubSpot's Partner Directory
Incredible help with a fast implementation project!
Orange Marketing was a huge help during a big implementation project that we had. Orange Marketing implemented a cutover from Pardot/UnBounce to HubSpot Marketing Pro, SalesForce data Integration, HubSpot CMS including a large blog cutover to HubSpot, a Custom Resources library with landing pages, thank you pages and thank you emails for over 100 pieces of content, and a 25 step marketing content nurture. We couldn't have done this project without their kindness and help. Thank you, OM!
An amazing long term partner that is focused on results.
Orange Marketing has taken us on an unbelievable, transformational journey. Our first milestone was to consolidate a bunch of disparate tools (Salesforce, Active Campaign, Wordpress...just to name a few) and move years' worth of data into HubSpot. Orange Marketing owned this entire shift and not only ensured that all of our data, artifacts and design made it over but also that all of our teams were trained on how to use HubSpot. From there we have moved into a long term relationship where they have become our core marketing partner. We work together to set a strategy and let the Orange Marketing team run the execution. The team is very metric-driven and provides us a lot of visibility into what's working and where we have opportunities to try different tactics. We are a professional services company and know what good service should look like...the team from Orange Marketing consistently exceeds our expectations!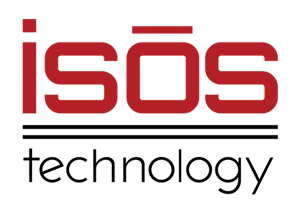 A great partner!
Orange Marketing has been highly instrumental in raising our inbound marketing efforts and expanding our proper utilization of the HubSpot platform at a level that would have been impossible to do on our own. The OM team, under Kelsey and Rebecca's leadership, has done an amazing job integrating with us and operating more like an extension of our own organization than as an outside agency. Looking forward to our continued work together!
Thorough and Effective!
Kelsey's team has worked with us for a few years now and has proven to be helpful each time we engage with them. Our latest project kicked off with a brief summary of what problems we needed solved, followed up with full documentation, testing, and deployment of changes with a thorough walk-through. Orange Marketing is reliable and effective.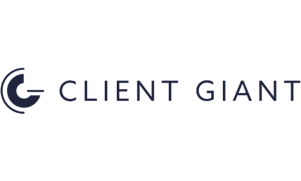 Could not recommend more highly!
The team at Orange Marketing is excellent. The communication has been seamless, they are easy to talk to, extremely knowledgeable about HubSpot, and have gotten our project off the ground with great speed. The Orange Marketing team goes above and beyond to ensure success in all facets of the project and was an advocate for us to recieve the best service possible from HubSpot. We appreciate everything they have done for Protelo, and have begun to see improved results in just three days post go-live.
Protelo Director and NetSuite Sales and Solutions Expert, Protelo, Inc.

Orange Marketing consistently outperforms and brings tangible results to B2B SaaS companies
This is my second time hiring Orange Marketing to help my team implement HubSpot marketing automation and to provide ongoing marketing support. I've worked with a few similar service providers in the past, but none of them have come close to the results I've been able to achieve with Orange Marketing. Of course, they have encyclopedic knowledge of all aspects of the HubSpot system, but they go far beyond that, becoming a real partner with any internal marketing team to deliver results. Orange Marketing allowed our internal team to concentrate on building quality content to drive lead generation, while they built out everything we needed in HubSpot for both marketing automation and CRM, including automating our weekly newsletter/social, building out lead assignment workflows, building forms and landing pages, generating nurture and sales outreach sequences and more. Orange Marketing also helps us with social media, advertising and blog content generation. The Orange Marketing team are extremely savvy marketers and they have been great to strategize with to achieve our goals. They are also incredibly flexible, always willing to focus on what needs to be done rather than what is in the statement of work. Bottom line - they are a phenomenal partner and working together over the past 8 months, we are delivering more than enough quality leads to sales to meet and exceed revenue goals. I highly recommend Rebecca, Kelsey and the entire Orange Marketing team!

Great Insights, Experience And Intelligence - And Fun To Work With!
Kelsey and Rebecca are top notch. It was fantastic to be able to tap into their industry expertise and experience as we moved our CRM capabilities from Netsuite to HubSpot. Working with them to develop both customer and deal sales flows was very important to us and we have already experienced a significant productivity jump from our sales team. Thank you Orange Marketing!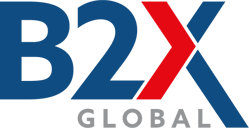 Dream Team!
Having worked with Orange Marketing in previous company, I knew they would serve as the ideal partner to optimize our marketing automation and website migration in my new role evolving marketing at Yes Energy. Kelsey and Rebecca are the dream team bringing their deep expertise, humor and patience to a project of huge importance to our business. They worked seamlessly with our Sr. SalesForce Admin and Demand Generation specialist to ensure both migrations were completed on time and fully integrated so we didn't miss a beat. Love working with this team!
VP of Marketing, Yes Energy

Orange Marketing Was Fantastic To Work With!
Rebecca and Kelsey were fantastic to work with. They took time to understand the core aspects of our business and provided recommendations and solutions that supported our short-term and long-term goals. They were completely invested from the beginning to ensuring that our configuration set us up for continued success. They were available to answer questions and provided direction and guidance as the Marketing team got up to speed on the use of HubSpot. We would not have had a successful implementation if we did not have Orange Marketing supporting us. I would highly recommend them! Thank you Rebecca and Kelsey!
President, Action Benefits

The perfect team to help you DO MORE and BETTER
Our experience has been truly top-notch with the Orange team. They are a true extension of our team, getting to know our unique needs, capabilities, and gaps, and continually offering ideas and actions to create value, streamline processes, and solve problems. In our fast-paced ever-changing environment, they remain a calm, cool and collected force helping us find ways to do MORE and BETTER. We appreciate their holistic view of the SaaS business, understanding that collaboration between marketing and sales is critical to success. Each team member we've worked with has demonstrated deep knowledge of their area of expertise, from sales to marketing to content development and more, while together operating as a well-structured whole to help us achieve our ultimate goals of growth and scalability. They're also just great people to work with! We look forward to doing more great things with the Orange Marketing team.
Director of Marketing, Blue Ocean Brain
Smooth Sailing from start to finish
It was clear from day one that this wasn't Kelsey Galarza's first rodeo. What took me by surprise was the time and effort she put in to learn OUR business. The team learned about our product, our competitors, our personalities, our strengths and weaknesses which proved to be very useful and comforting. The Orange Marketing team stood up the system, imported our data, configured our workflows, developed and deployed content, and trained our entire team - Sales, Marketing and Support. We were up and running in less than three months. Generating leads, handling support inquiries and managing sales opportunities with full transparency. Couldn't be happier! Couldn't have done it without them!
Print Technology Executive, Label Traxx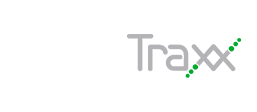 An amazing long term partner!
Last year I was hired to build and scale a new marketing department at a startup with limited access to internal marketing resources. I chose to migrate our company website onto the HubSpot platform and invest in HubSpot's Marketing and Sales Hub solutions to launch a new lead generation program and develop tools for the sales team. As a team of one, I quickly realized I needed help from experts with setting up our HubSpot sales and marketing tools and automation. Also, I needed help with making website updates and content to launch a brand new lead generation process… and that's when Orange Marketing came to the rescue! Kelsey, Rebecca, and the rest of the Orange Marketing team have helped set up our marketing and sales HubSpot "infrastructure" and helped build and launch a new lead generation process. The Orange Marketing team also built out the entire resources section on our company website, developed great content, launched the company's first blog and its first weekly newsletter, all in a matter of 6 weeks. I love working with Kelsey and Rebecca, and I highly recommend Orange Marketing as a solutions partner. Words really can't express just how knowledgeable, helpful, and dedicated the Orange Marketing team is. I consider them part of my marketing team and look forward to continuing our engagement.
Head of Marketing, Arterys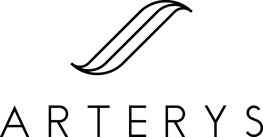 Great partners! Very accessible, responsive, professional and capable.
Kelsey and her team were great. We are a startup, and they helped us set up our marketing and sales "infrastructure" with HubSpot and developed some initial content so we can be successful going forward. We really enjoyed working with them, and Kelsey was always available. She was a great thought partner, patient with our questions, and even helped me interview our first marketing hire. Our interactions with the rest of the team were very positive - they are very responsive, and they do a great job of communicating and coordinating internally. My headline says it all... everything you'd ask for! I'd highly recommend Orange Marketing.

A True Extension of Our Team-Google Launch Made Easy
We absolutely LOVED working with Orange Marketing. Their breath and depth of experience made our HubSpot implementation beyond smooth. They spent countless hours with our sales, marketing and leadership teams. Every question answered quickly. Every concern addressed. They even sat in on other calls to advise on SEO, paid advertising and content creation. Their willingness to do anything and everything to help us meet our deadlines was simply incredible. We rely on them as a part of our team and look forward to continuing our engagement.
Chief of Staff to the CEO | Chief Brand Officer, Gig Wage

HubSpot Implementation? Orange Marketing Delivers! Quite simply the best in the business...
I met one of Orange Marketing's founders, Kelsey Galarza, through an VC / incubator organization that I belonged too. She was an amazing resource for the community offering her expertise on everything from designing an effective value proposition and elevator pitch to website design and all things marketing. When we needed a team to launch our HubSpot instance we immediately turned to Orange and have been amazed at their execution. In less than 60 days we went from absolutely zero on the platform to • Full marketing automation with all of our existing contacts loaded and mapped (almost 20,000 of them!) • eMail nurture tracks and sequences created and tested • Amazing new content in place from an eBook to multiple blog post and pillar pages • Sales reporting much more compelling and comprehensive than anything we had been able to do in SalesForce.com • Promotion and pop-ups in place on the website for the eBook and other content • Automated newsletter in place and delivering content weekly to contacts • Full training completed on all aspects of our installation and so much more When it comes to HubSpot and technology marketing in general I highly recommend the team at Orange. The team truly exceeded expectations and have empowered us to move to the next level as a SaaS business.
Board Member & Managing Director, Securus360

Heavy Lifting Made Easy
The team at Orange Marketing have been great to work with. The task of establishing world-class marketing and sales processes was something we found difficult to focus on. Orange helped us focus and did the majority of the heavy lifting so we could continue to focus on other strategic goals. They listened and delivered on what they promised and continue to support our growth and push us to evolve and improve.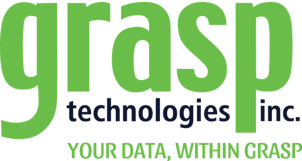 Level UP your sales playbook and organize your team!
Orange Marketing's approach to helping us organize our sales pipeline and make it scalable was amazing. They don't just bring an out of the box approach - they take the time to understand you and your company, and fine tune their recommendation and approach to ensure it fits with your team, skillsets, and goals. They are also really strong and keeping you on track - and making sure that you are implementing the recommendations made - so that you really achieve your goals. I'd highly recommend them whether you are a small company getting started - or a large organization looking to level up your sales team - their approach and expertise WILL help you.
VP of Sales & Growth, Intelitics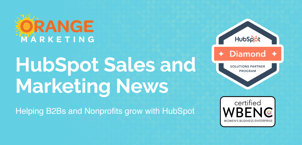 Great partners that work as your extended team.
Orange Marketing has been an amazing extension to our team! Our initial engagement with Orange was mainly to help us with migration over to HubSpot, but since then they have started managing our inbound marketing and it has been a game changer for us. They manage our content, blog, social and paid media that is resulting in consistent new leads for our sales team to work with. I would highly recommend them for anyone looking to jumpstart their marketing efforts!

The definitive Marketing + Sales gurus
Kelsey, Rebecca and team have been enormously helpful with overhauling our entire S&M function. They migrated our CRM, broadened our brand on key digital channels, and refined our messaging to optimize engagement & conversion of leads. Would highly recommend the Orange Marketing team to any startup looking to optimize their sales and marketing functions!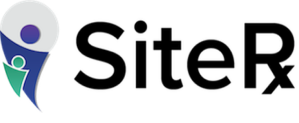 We thought we would have to reimplement HubSpot, but Orange Marketing saved the day.
Rebecca and Kelsey at Orange Marketing were instrumental in getting our HubSpot instance retooled and reconfigured. We have a relatively old implementation of HubSpot which had grown messy and bloated. We had moved away from some of the built-in functionality of the system and weren't taking advantage of many of the newer features. We were actually considering reimplementing. Orange helped us clean up workflows and custom fields, clean up our contact and company data, fix our Salesforce integration issues, and implement more scalable process, both for the marketing team as well as our sales and business development team. Rebecca's technical knowledge is impressive and she was able to gain a deep understanding of our system very quickly.
Director of Marketing, AcctTwo

Orange Marketing understands seed stage companies
You don't need to be an experienced sales leader to understand the value in evaluating your marketing team by inbound leads. Also, I don't think there is anything more frustrating, as a seed stage company, than hearing a marketing agency use buzz words that aren't measurable. Leads and new customers are measurable and that's exactly what Orange Marketing cares about. They are the first marketing team I've ran across who wants to align their performance with your KPI's. The process they have implemented is working and we're closing demos left and right. Thanks Orange Marketing!
Co-founder & CEO, newtrul

Orange Marketing saved the day
We have been struggling for months trying to manage our terrible site on a terrible platform, that didn't get us any results. Kelsey and the Orange Marketing team moved us over to HubSpot and had a new and beautiful site up faster than I ever thought possible. Now we've got a great looking site -- that actually gets results AND gives us room to grow. Orange is now putting together a plan for us to help take our marketing to the next level now that we have a means to measure what's working. Excited for the future!

Our HubSpot instance started getting a little... complicated... Orange Marketing was able to assist our entire team with getting everything on track and performance improved. So much so, what used to take us a month (in terms of deal qty & amount) we are now doing in a week. Amazing, amazing, amazing.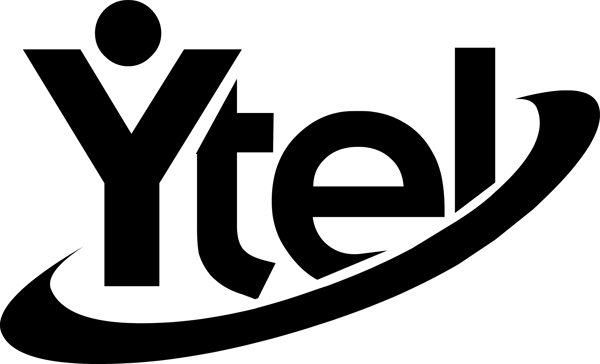 We've spent the last few weeks working with Kelsey and her team as we migrated our entire marketing/sales system stack of Marketo, Insightly, SalesLoft, YouCanBookMe, YAMM, and Intercom to a single solution via Hubspot. Their extensive knowledge and grounded approach to working with myself and my team was wonderfully refreshing. Beyond helping us understand the basics and planning a great implementation, they offered tons of immediately actionable ideas to improve our marketing and sales efforts as we brave this new world of a single-stop system solution. If you're looking for reliable help in this realm I would highly recommend Orange Marketing, who I would happily serve as a reference for at any point (seriously, feel free to reach out to me).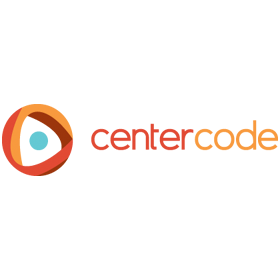 You don't need to be an experienced sales leader to understand the value in evaluating your marketing team by inbound leads. Also, I don't think there is anything more frustrating, as a seed-stage company, than hearing a marketing agency use buzz words that aren't measurable. Leads and new customers are measurable and that's exactly what Orange Marketing cares about. They are the first marketing team I've run across that wants to align their performance with your KPI's. The process they have implemented is working and we're closing demos left and right. Thanks, Orange Marketing!
CEO & Co-Founder, newtrul

I have worked with Orange Marketing for over a year. Simply stated, "they get it done"... Knowledge of modern SaaS marketing is tremendous, understanding of Hubspot is amazing and the people are a pleasure to work with every day. I highly recommend them.

Orange Marketing has been an essential partner in developing an effective B2B marketing platform for our organization. We value their dedication to understanding our business and have experienced them moving us from ideas and strategies to action and results. In addition to developing a robust marketing strategy for SmartTRAK, they have also worked side-by-side with our commercial team to harness the power of HubSpot bringing together marketing and sales.

Orange Marketing more than tripled our website traffic, and took our sales leads from nearly nothing to double digits a month and growing. All within six months. They did this in a thoughtful manner and took the time to understand what we sell (niche SaaS product) and actually get inside the heads of our prospects. They led us in executing a few advertising experiments to help us jump start our website traffic and leads. Orange Marketing, with our team's input, wrote extremely targeted content in a variety of formats including presentations, webinars, news releases, blog posts, social media, case studies and white papers. One very large $1B+ prospect told us recently during an initial face-to-face sales meeting that the iNymbus case study the prospect had downloaded prior to the meeting was the best marketing material they have seen. 'Not like the usual CR_P.'
Orange Marketing is the first agency we've found that not just met our high expectations, but exceeded them. They've delivered on all fronts: results, responsiveness, follow up, initiative, metrics... and they do it with a cheerful and positive attitude. Love that! We're all excited for our weekly calls with their team. Working with them has allowed us to cut our internal marketing and confidently let them deliver new customers. We thought we were pretty strong on our adoption of Hubspot, but they took us to a new level of automation and integration.

We have been working with Orange Marketing since October of 2018 at Bitvore and they have been an exceptional partner in helping us kick off our marketing programs. They are results-driven, have deep knowledge of integrated marketing programs and have been incredibly flexible in taking on a wide variety of projects, always bringing the right talent with appropriate expertise to execute. If you are a tech startup like Bitvore, with limited internal marketing resources, you could not find a better marketing partner. Orange Marketing delivers results!