Get your Sales & Marketing Ops Covered by Experts, You get on with business.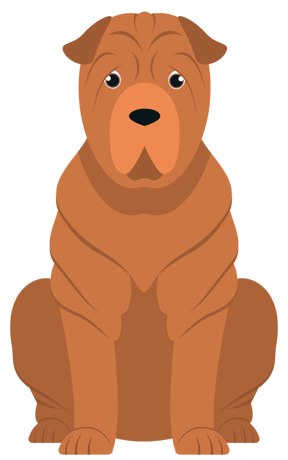 You Can't Do Everything. Nor Should you.
Frankly, HubSpot has gotten a little ugly.
HubSpot used to be the "easy" solution for B2B. Now it's grown into a full-on CRM PLUS sales enablement, marketing automation, and services —with big company problems. Head them off at the pass. Keep your HubSpot clean and efficient, and avoid spending $$$ with us in two years on an un-Fx@k it project.
We will improve your existing HubSpot with our proven workflows and processes. And keep your data clean.

We are experts at lead generation automation, HubSpot clean up and data maintenance. And, we actually like it.

We Start with a Portal Audit
We document what you currently have built within your platform including all settings, automation, fields, and customization, and we work to understand what you feel is going right and what you would like improved. Read more about our approach to Portal Audits and why you need one.
We provide our top five recommendations for improving your usage of HubSpot and increasing leads via automation and data improvements.
Then we set up the necessary reports and dashboards needed to track usage based on your portal subscription and provide you with documentation on your data cleanliness opportunities as well as overall automation opportunities.
Adoption & Usage
Deal maintenance
Are deals being updated? Are proper close dates getting used, updated, reported accurately? We clean deal & pipeline automations and ensure the proper/required fields are being collected.
Contacts & company maintenance
Data hygiene includes email validation, name cleanup, and contact and company deduplication per your company rules.
Blog & newsletter maintenance
Ensure blog settings are maintained per post and new contacts getting regularly added to the newsletter.
Ticket maintenance
Reporting response time. Ensuring proper sorting and prioritization. Logging emails and calls. Monitoring surveys and responses.
Marketing to pipeline conversions
Quarterly review. Quarterly Review. An analysis once a quarter of marketing to deal creation and closed/won.
Team usage of tools
Monitor the proper and efficient use of sequences, meetings, docs, notes, etc.
Portal Management & Maintenance
Workflows & Automation
Fix errors, clean up and/or delete those as needed.
Data Import and Health
We will make sure your trade show leads, event lists and partner data are imported correctly into your HubSpot.
Properties
Clean up, merge, combine, archive, etc. as needed.
User permissions
Team management, update and review roles/permissions.
Monthly health check report & review call
One call per month to review your portal health, user adoption and usage using our standardized Dashboards.
Also includes a review and recommendation of how to use all newly release features of that month.
Custom support as needed
Add hours for ad-hoc support, whether you need us to build a new workflow, create a custom field, or design a report.
Billed monthly
Six months up front
Chihuahua Support
You need clean data and a hotline!

This describes you:
1-2 Hubs

Limited Data (<10K records)

Less than 20 leads a month

Smaller team

You need support and oversight

You want your data clean
You Get:
Standard monthly data & workflow support services
Ad hoc support on portal issues (4 hours per month)

Ticket support, monthly call
Most Popular
Terrier Support
An ongoing entity, more support.

This Describes You:
2-3 Hubs

Rapidly growing CRM

Multiple sources of leads

Multiple sales and marketing team members

Lead routing has become a thing

Sales sequence and template management is important

Marketing is overwhelmed

Data confusion is creeping in
You Get:
Standard monthly data & workflow support services
Ad hoc support on portal issues (6 hours per month)

Ticket support with semi-monthly call
Great Dane Support & Marketing
Need a true outsourced ops function.

This Describes You:
You are everything in Platinum PLUS
2-4 Hubs

You may have SDRs & AEs
You Get:
Standard monthly data & workflow support services
Small website updates on a HubSpot CMS

Monthly landing page, thank you page, ty email for your downloadable content or webinar

One Ad hoc email monthly
One Sales Sequence + 3 email templates monthly

Sales & Marketing training
Ad hoc support on portal issues (8 hours per month)

Ticket and Slack support with a weekly call
Consulting Services
Are you having a Marketing Emergency? Do you want assistance with something that is bigger than "HubSpot Admin," like your overarching marketing strategy, implementation of large changes to lead flow and processing, or advanced workflow implementations and ideas?