Established B2B SaaS Companies
So you have been at this for a few years. You are over $3M and probably not more than $20M or so. You may have implemented a CRM. Maybe not. You have a Sales team. Maybe a Marketing person or two. But revenue growth has stalled. You are not convinced that you know how to attack your target market properly.
How We Help
We do a comprehensive audit of everything that has been done in the past including your website, marketing, lead generation process, sales utilization of leads, the sales outreach process, messaging, and even your CRM technical implementation. And then we tell you the good, the bad, and the ugly. And what we would do, straight from the heart, if we were you.
Customer Reviews
Are you curious about what we have done for other established companies?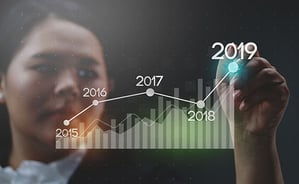 "This is my second time hiring Orange Marketing to help my team implement HubSpot marketing automation and to provide ongoing marketing support. I've worked with a few similar service providers in the past, but none of them have come close to the results I've been able to achieve with Orange Marketing. Of course, they have encyclopedic knowledge of all aspects of the HubSpot system, but they go far beyond that, becoming a real partner with any internal marketing team to deliver results. Orange Marketing allowed our internal team to concentrate on building quality content to drive lead generation, while they built out everything we needed in HubSpot for both marketing automation and CRM, including automating our weekly newsletter/social, building out lead assignment workflows, building forms and landing pages, generating nurture and sales outreach sequences and more. Orange Marketing also helps us with social media, advertising and blog content generation. The Orange Marketing team are extremely savvy marketers and they have been great to strategize with to achieve our goals. They are also incredibly flexible, always willing to focus on what needs to be done rather than what is in the statement of work. Bottom line - they are a phenomenal partner and working together over the past 8 months, we are delivering more than enough quality leads to sales to meet and exceed revenue goals. I highly recommend Rebecca, Kelsey and the entire Orange Marketing team!"
Steve Henning
Lets Talk.
Let's have a 45 minute exploration call. In this meeting we'll learn more about your business' goals, challenges, customers, and market. We'll talk about what's working and what's not, and we'll offer some early suggestions based on our research of your website and competitors. And we can let you know if we think we can help, or refer you to someone in our network who can.